---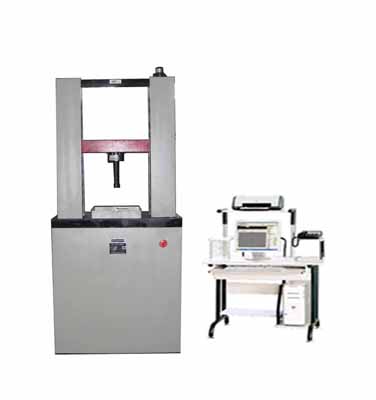 WDW
Microcomputer Control Pelleting Compression Testing Machine
Ⅰ. Function &features:
This series machine satify: GB/T16491-2008 Electronic Universal Testing Machine and JJG-1986 Verification Regulation of Electronic Universal Testing Machine; and comply with GB/T14201-93 Determination Method for Iron Mine Pellet Compression Strength, and can test and analyze mechanical property for metallic, nonmetallic, and composite materials. And they are widely used in compression test for casting, metallurgy, mine etc. with functions of auto calculating max. force value, breakage force, auto return after test.
Ⅱ. Main technical specifiations:
1. max. test force: 10kN;
2. measuring range of test force: 0.2-10KN;
3. measuring accuracy of test force: ±1%;
4. displacement resolution: 0.01mm;
5. control range of displacement speed: 0.2mm/min-500mm/min;
6. compression stroke: 0-400mm;
7. effective test width: 360mm;
8. power supply:220V,50Hz, 1000W;
9. dimension of main machine: 630*500*1100mm;
10.weight: 180kg.