---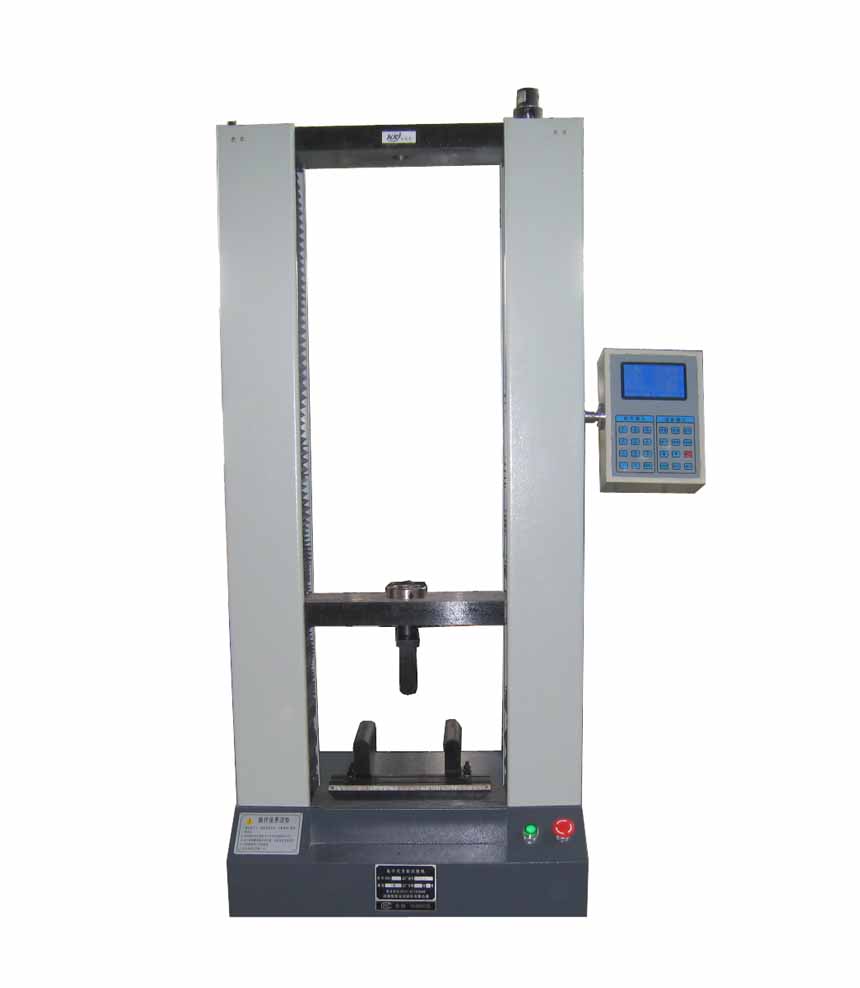 WDW-S10
Fire-proof Plate and Expanded Perlite Compression&Bending Testing Machine
1.Brief introduction:
The machine adopts AC servo speed regulation motor as power source and using liquid crystal controller to control and display test data and testing condition in the real time, and also can print test resuslts(note: the printer is charged additionally).
2.Main functions:
This machine is manufactured according to GB12955-2008 Fire Resisting Door and GB/T5486-2008 Test Methods of Inorganic Hard Adiabatic Product. It is specially used to make mechanical property testing and analysis to various heart insulating materials and inorganic hard adiabatic materials, such as compression and flexture tests, with characteristics of auto calculation of max. load, breaking force, and auto return.
3. Techical specifications:
3.1 max. test force: 10KN;
3.2 measuring range of test force: 0.2-10KN;
3.3 accuracy of test force: ±1%;
3.4 displacement resolution: 0.01mm;
3.5 speed control range of displacement: 0.2mm/min-500mm/min;
3.6 compression stroke: 0-800mm;
3.7 effective test width: 360mm;
3.8 power supply: 220V, 50Hz, 1000W;
3.9 dimension of main machine: 630*500*1100mm;
3.10 weight: 80kg.